LAYERS CONSULTING
Enthusiasm and reality-
based executionism,
a consulting firm from
Japan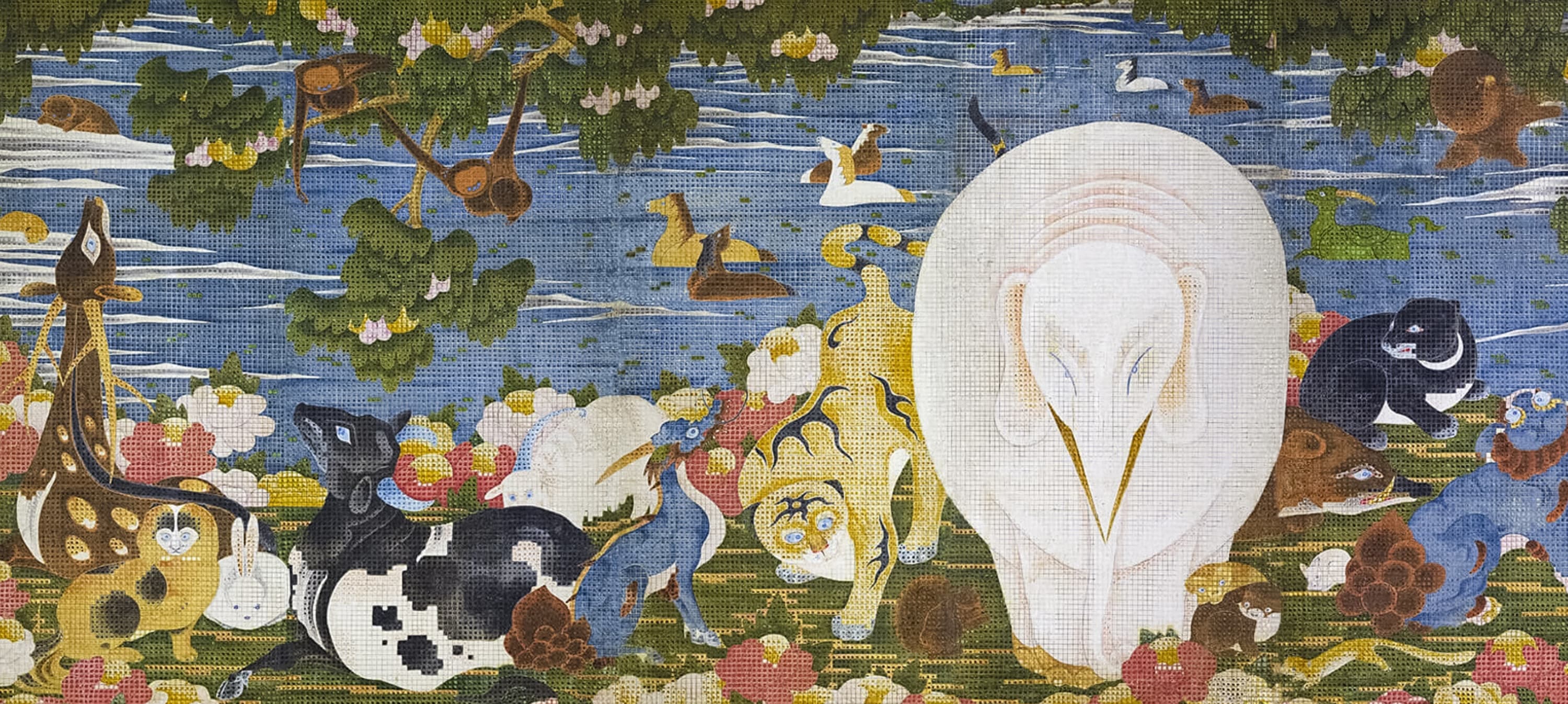 Layers and Jakuchu Ito
Layers Consulting uses "Jakuchu Ito" as its main motif.

Jakuchu Ito left behind masterpieces that will be appreciated for 300 years to come, with his meticulous technical skills and his unique and vivid sense of color that is not bound by conventional wisdom.

As a consulting firm from Japan, Layers Consulting pursues the cutting edge of the times and acts with our clients in accordance with the values and culture that Japan possesses.

We support our clients succeed based on a spirit of innovation like Jakuchu Ito's and an ability to take action to pioneer new paths.

Mission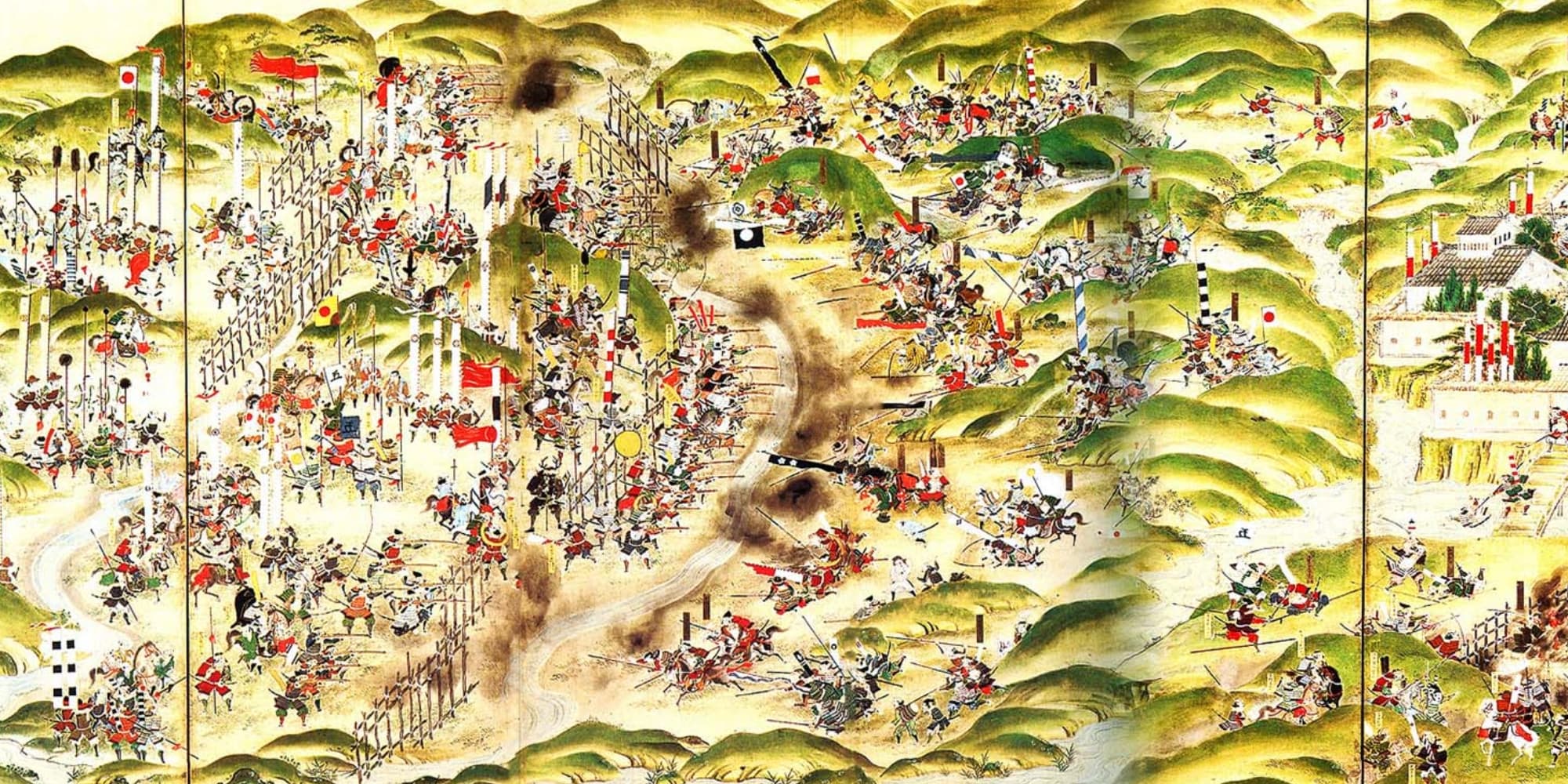 Creators with
Survivors' Spirit
An organization with NO innovation will die. A company with NO winning in business battles will also die. Layers Consulting, "Creators with Survivors' Spirit", is the powerful engine for you to keep winning in the intense competition.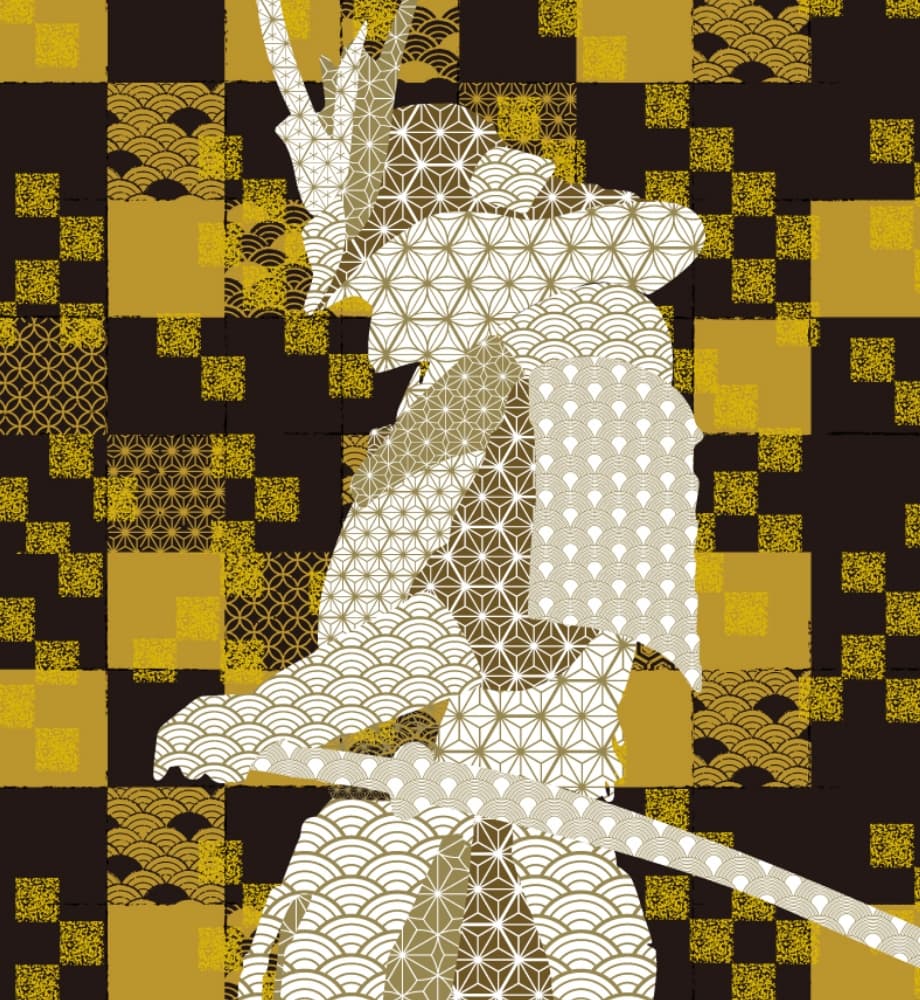 Creating open innovation
We have created open innovation scheme for clients, based on experience of 1000+ projects with 500+ clients.
Breaking internal/ industrial stereotype
We create disruptive innovation through breaking internal/ industrial stereotypes; old concepts, rules, processes etc.
against anti-self-changing-parties.
Corporate Profile
Company

Layers Consulting Co., Ltd.

Established

December 1983

Company Address

MEGURO CENTRAL SQUARE,3-1-1 Kami-osaki, Shinagawa-ku,

Tokyo 141-8214  

ACCESS

Tel: 03-5791-1125 Fax: 03-5791-1135

Board
Representatives

Representative Director & CEO   
Takashi Sugino
Representative Director & Chairman 
Yoshiki Akita
Representative Director & COO   
Tamotsu Nakabo

Number of
Employees

450 employees
(12 JP-CPAs, 1 US-CPA, 2 certified tax accountants)

Description of
Business

Management consulting service in the following areas
・Global / Group Management Control
・Management Foundation for Corporate Governance
・Re-making / Reformulation of Sales Strategy and Process
・Supply Chain Management
・Human Resources Management
・IT Management
Advisory Board
Management Advisory Committee
Chairman
Yoshihiko Miyauchi

Senior Chairman, Orix Co.
Members
Yoshinari Hara

Adviser, Daiwa Securities Co. Ltd.

Kunio Noji

Adviser, Komatsu Ltd.

Michitaka Sawada

Representative Director President & CEO, Kao Corporation

Takeshi Niinami

President, Member of the Board, Representative Director, Suntory Holdings Ltd.
Advisors
Yoshikazu Amano

Former Managing Officer, CIO, TOYOTA MOTOR CORPORATION

Hiroshi Ishino

Former Representative Director & CEO, Kansai Paint Co.,Ltd.

Noritaka Uji

Former Executive Vise President, CTO, NTT corporation

Seita Kanai

Senior Advisor, Mazda Motor Corporation

Jun Kawada

Former Executive Director, Mizuho Financial Group, Inc.

Hideyuki Kobayashi

Professor, SBI Graduate school Department of Business Administration Former Group Manager Administration Group Product Cost Planning Div. , Toyota

Masaharu Sato

Former Representative Director & CEO, Fujitsu Research Institute

Yasuo Sato

Former Executive Research Advisor, Mitsubishi Research Institute Inc.

Tadaaki Jyagawa

Former Executive Vise President, Toyota Motor Corporation Chairman, Former Representative Director & CEO, Hino Motors, Ltd.

Tsuneyoshi Tatsuoka

Former Vice-Minister of Economy, Trade and Industry

Youhei Harada

Project Professor of Shinsyu University
Adjunct Instructure of Tamagawa University

Sumitaka Fujita

Chairman of Japan Association for Chief Financial Officers
Director, Former Executive Vise President, ITOCHU corporation

Hiroyuki Mitani

Former President of GE Yokogawa Medical Systems
Former President of Novartis Pharmaceuticals Japan
Research Advisors
Hideki Ide

Professor Emeritus, Keio University
Executive Director for Nuclear Waste Management Organization of Japan (NUMO)

Akie Iriyama

Professor Waseda University Graduate School of Business and Finance. Waseda Business School.

Takashi Iwamoto

Specially Appointed Professor, Graduate School of Media and Governance, Keio University

Masanao Kawakami

Professor of School of Economics and Management, University of Hyogo

Fuhito Kojima

Associate professor, Stanford University Department of economics

Takahiro Fujimoto

Professor of Graduate School of Business Administration, Waseda University
Consulting Policies
Passion for Client with Rational Calculation

We fully devote ourselves to our clients' company for their growth.
At the same time, we provide rational analyses/ judgments
with third party views.

Practicalism

Our consultants with strong accountabilities support you in the business field for solving even untouchable management issues based on the principle " The Three Actuals "; "the actual place", "the actual goods", and "the actual situation".

Middle-Up / Middle-Down

We practically support not only the top management but also the middle management playing a core roll in Japan's business.

Establishment of Long Relationship

We aim to establish long relationships with clients based on the concept; "Long relationships are obtained through true client satisfaction."
Consulting Style
"Layers" stands for the multi-level strategic layered consulting service from strategy to resource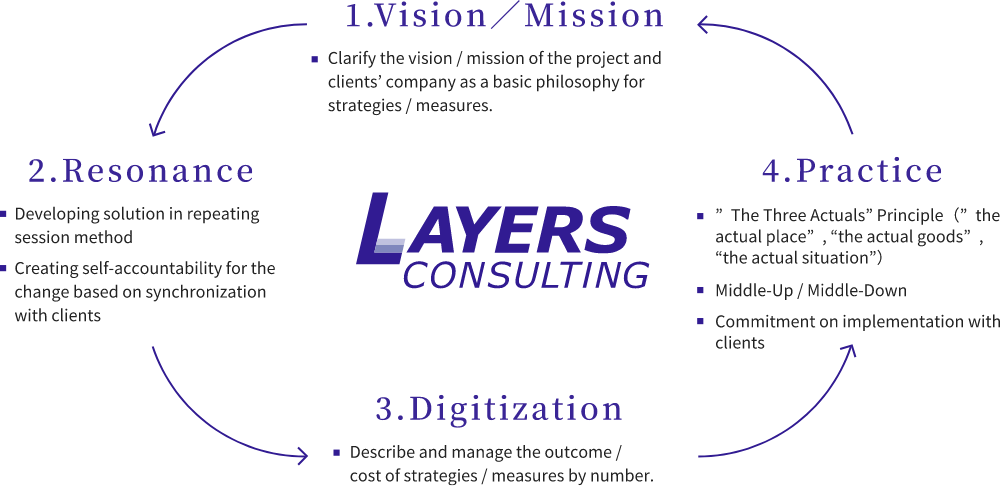 Consulting Structure
"Layers" stands for the multi-level strategic layered consulting service from strategy to resource